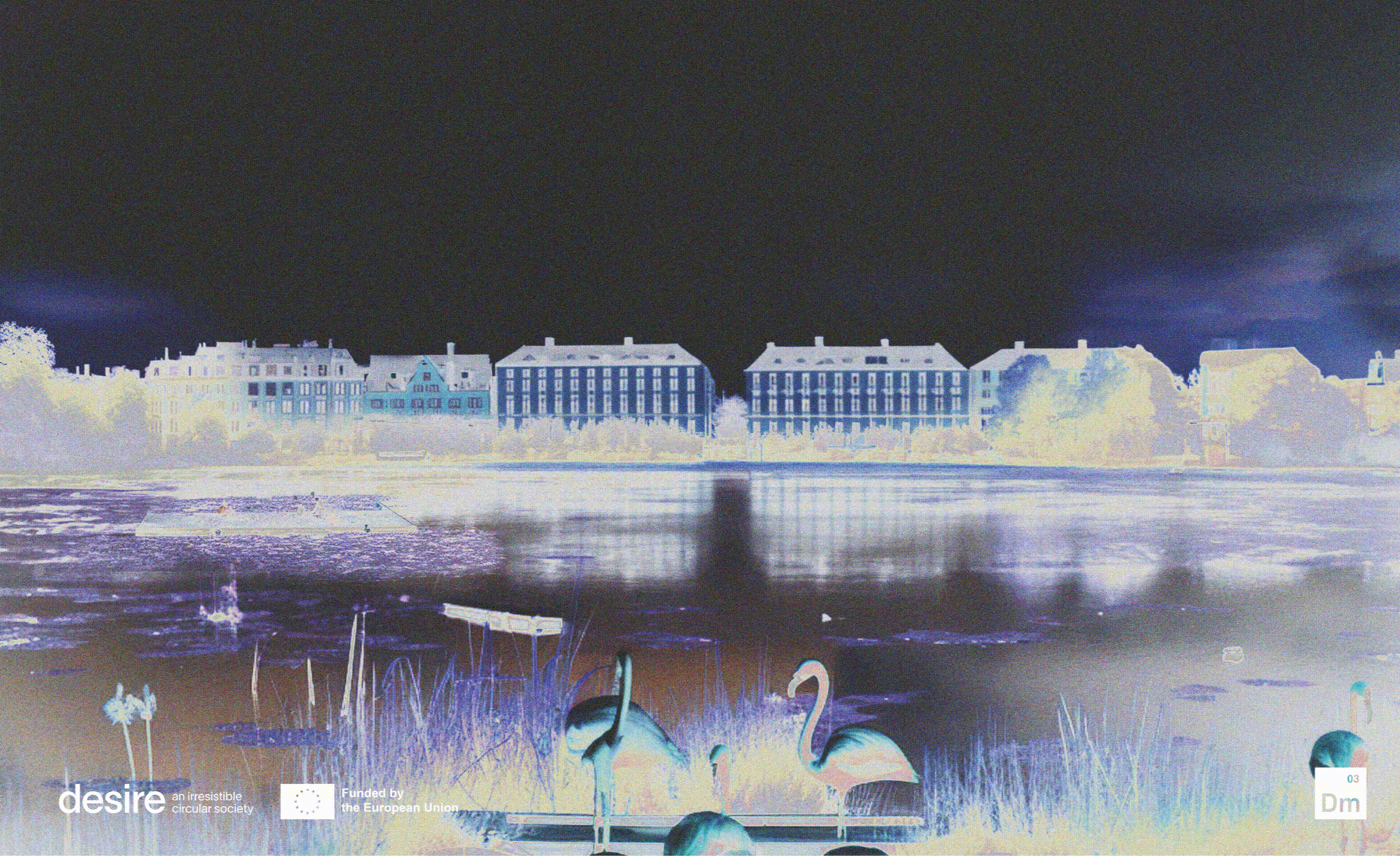 The realisation of the scale and severity of the polycrisis is forcing us to systematically re-evaluate the speed and scale of the transition facing our built environment. The transition will be substantive, structural and systemic. It is likely to change how and what we account for; how we interact with and use spaces; how we live and work; and how we design our built environment.
Apart from design and creativity, our new reality could require new ethics, governance, institutions, accounting regimes, regenerative investments, smart services and systems. A New European Bauhaus Economy explores what is emerging at the intersection of the material and immaterial; new relationships between tangible assets, intangible assets, craft, automation and civic engagement economies; highlighting how these new value flows can support the shift towards a regenerative future for our built environment.
This paper seeks to open spaces for the necessary cross-sectoral dialogues. How can we act at the scale and speed required? How can we recast our everyday world in a systematic and agile way? How can we build alliances capable of driving such a systemic transition ?
Through conversation, we aim to explore how to leverage our collective force; series of conversations, debates and interviews will follow over the twelve months of the project, shaping the development of this paper. A final version of the paper will be launched at the New European Bauhaus Festival in Brussels in April 2024.
This project has been developed by Dark Matter Labs as part of the New European Bauhaus lighthouse project, Desire – an Irresistible Circular Society. The project is funded by the European Union.
---
Link to the paper︎











All Projects ︎

We're a distributed team with presence around the world.

Netherlands
Dark Matter Laboratories B.V.
Pakhuis de Zwijger
Piet Heinkade 181K
1019 HC Amsterdam

KvK number: 75174405

United Kingdom
Dark Matter Laboratories Limited
217 Mare Street
London, E8 3QE

Company number: 13294211

Canada
Laboratoires de Matière sombre / Dark Matter LabsOrganisation à but non-lucratif canadien / Canadian not-for-profit
1755 Rue Saint-Patrick app C-403
Montréal (Québec), H3K 3G9
Numéro de l'organisation / Corporation number: 1196376-7

South Korea
주식회사 다크매터랩스코리아 / Dark Matter Labs Korea Co., Ltd
#301, Pyeongtaek 5-ro 20beon-gil 8,
Pyeongtaek-si, Gyeonggi-do, 17902

경기도 평택시 평택5로 20번길 8, 301호, 우편번호 17902
사업자등록증: 808-88-01717

Sweden
Mörk Materia Laboratoriet AB / Dark Matter Labs Sweden
Östergatan 1
211 25 Malmö
Registration number: 559305-1047