We're a multidisciplinary team with a shared passion for taking on societal challenges in education, food systems, urban design, logistics, data, policy, finance, healthcare, governance and organisational culture.

Meet the team ︎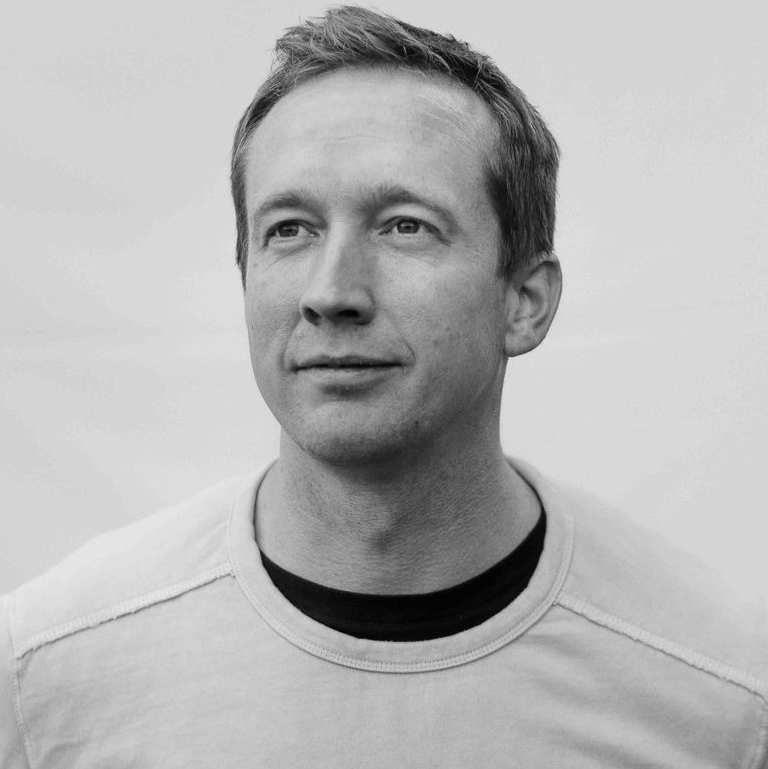 Adam Purvis
🏴󠁧󠁢󠁳󠁣󠁴󠁿
Edinburgh
Adam is based in Edinburgh, Scotland and has spent over a decade building mission led movements and networks. His primary role at Dm is holding the team and driving internal clarity.
Alberto Hernández Morales
🇳🇱
Delft
Alberto's work has focused on adapting and applying statistical methods, optimization, econometric and demographic techniques on regional development and policy evaluation for agricultural and natural resources. Alberto trained at Cornell University as a regional scientist and has worked characterizing social and economic systems in Mexico, the United States and Sub-Saharan Africa.
Aleksander Nowak
🇩🇰
Copenhagen
🇩🇪
Berlin
Aleksander Nowak is a strategic designer, researcher, data analyst and an architect, with expertise in data visualisation, spatial and system mappings. His main area of research within Dark Matter Labs and Urbanism and Societal Change Program (KADK, Cph) has been focusing on food systems, biodiversity & finance, and visual methods as participatory tools aiding societal and sustainable change.
Alexandra Bekker
🇺🇸
New York
Alex is a strategic designer and policy researcher and holds graduate degrees in international law, public policy and strategic design. Her work focuses on understanding, critiquing and reimagining the ways social, legal and economic systems exercise power. At Dark Matter Labs, she works on care infrastructures, deliberative democracy and new commons. Previously, Alex worked at the OECD Observatory of Public Sector Innovation, the Netherlands Ministry of Foreign Affairs, and nonprofits in social innovation and human rights.
Alicia Carvajal Rowan
🇪🇸
Madrid
Alicia is a strategic designer at Dark Matter Labs. An architect by training, after completing her postgraduate studies in Strategies and Technologies for Development (UPM & UCM), she has worked as a Sustainability Consultant in Madrid where she will be supporting Dark Matter's work in the region.
Alizé De Buck
🇬🇧
East Sussex
Alizé holds Dark Matter Labs financial and operational processes and structures. Having studied Politics & Sociology followed by an MSc in Philosophy of the Social Sciences, she has a love for questioning our underlying social assumptions and how these impact the way we interpret and understand our social and natural environments, something she is looking forward to apply in the financial and operational planning at Dark Matter Labs. She also recently started studying Cognitive Neuroscience part-time to explore the human mind and its interconnection with the different environments that shape it. Before joining Dark Matter Labs, Alizé was overseeing the operations and finances of a leading international Interior Design practice.
Anahat Kaur
🇩🇪
Berlin
Anahat is a visual communication and UI designer at Dark Matter Labs. She creates beautiful and effective design solutions for digital and print platforms. She holds a Master's degree in Design from The Basel School of Design in Switzerland and has worked for a diverse range of clients and companies across Europe and India. Her creative process is non-linear and informed by a cross-pollination of ideas from different topics and personal experiences. With years of experience in brand design and development, she creates powerful narratives and believes in using her skills to bring important issues to light.
Andrea Fernandes
🇪🇸
Murcia
Andrea graduated from the University of Southampton with a first class honours degree in French and Spanish. Andrea spent a year teaching English and studying cultural diversity in Ceuta, a Spanish enclave in Northern Africa. A Chartered Accountant and Fellow of the ICAEW, before joining Dm as Group Accountant she trained with Deloitte in audit and then worked for a variety of organisations including listed groups such as De La Rue Plc and Estée Lauder Companies. She most enjoyed working for a developer of affordable and sustainable homes for people in housing need. A financial reporting specialist, Andrea's work focuses on using financial information to contribute to the growth and development of businesses.

Anna Rosero

🇭🇺
Budapest
Anna has recently graduated from the University of Glasgow with an MA in modern languages and cultures and Business & Management. After working on projects as a researcher, she now primarily focuses on our people processes.
Annette Dhami

🇬🇧

Cornwall
Annette has worked in mission-led organisational and network design for over a decade. This includes the crafting and implementation of organisational practices, processes and infrastructure across finance, teams, strategy, culture, programme design, workspace and more. Her focus is on how we build distributed, democratic, collaborative and beautiful ways of working together fit for the transitions ahead of us.
Arianna Smaron

🇨🇭
Basel
🇵🇱
Rzeszów
Arianna is a Product and Visual designer working through digital and physical materials and perspectives. She has experience working with Private and Public Institutions, Art Museums, and Universities. At the same time, she is the Director of the educative program of an experimental school called La Scuola Open Source and part of various collective groups of artists and designers between Italy and Switzerland. Her design is defined through the combination of collaborative and non-linear methodologies and the definition of alternative visual narratives.
Bulent Ozel

🇳🇱
Amsterdam
Bulent is a complex system scientist bridging science, technology, and policy making. He is co-founder of
Lucidminds.ai
a human centric, hands on data science and AI initiation. He is an advocate of open and collective innovation paradigms. He has published numerous peer reviewed citation indexed articles. As part of his first PhD he was a Fulbright Scholar at School of Computer Science at Carnegie-Mellon University. His works are focused on agent-based modelling and simulation, social network analysis, machine learning, adoption of blockchain technologies, and distributed collaboration.
Calvin Po

🇬🇧
London
Calvin is a strategic designer at Dark Matter Labs. He has worked on alternative development models of public land combining affordable land tenure, planning innovation and distributed DfMA supply chains to encourage development by and for residents, and also deep retrofit at a community scale. Calvin trained as an architect in UCL Bartlett and the Architectural Association, and has worked on mixed-use urban regeneration projects in London and beyond. His personal research is focused on the English planning system's history, and speculating on new decentralised models for the regulation of the built environment.
Carlotta Conte

🇬🇧
London
Carlotta is an urban researcher and system designer and leads the Design Learning & Insight at Dark Matter Labs. She trained at the Architectural Association and co-founded the multi- disciplinary collective Tak Tak Tak. She focuses on interpreting and narrating the impact of technological and behavioural changes on our ecosystems to push the boundaries of design thinking, experience and knowhow.
Cat Magill

🏴󠁧󠁢󠁳󠁣󠁴󠁿
Edinburgh
Cat's work focuses on figuring out how to bring things to life. She works in tangible, people-centred contexts, exploring how different perspectives, values and priorities come together in the process of developing and testing new ideas. Her perspective and way of working has been shaped by years of living and working across cultures, contexts and geographies. Before joining Dm she co-led a multi-stakeholder data-and-design 'living lab' focused on urban innovation and civic participation.
Charlie Fisher

🇩🇪
Berlin
Charlie has spent the past decade strengthening capacities within land-based organisations, primarily around urban affordable housing and mechanisms for holding assets in the commons. At Dark Matter he is operationalising and scaling out land trust mechanisms using new tools for governance and stewardship.
Chloe Treger

🇬🇧
London
Chloe is research and analysis lead for Dark Matter. With degrees in Mathematics and Philosophy from Oxford University and an MSc in Urban Planning and City Design from the UCL Bartlett School of Planning, at Dark Matter Labs she has built up a wide-ranging experience in strategic projects, including innovative approaches to unlocking collective investment in urban civic assets; building narratives to explore regulatory futures and developing experimental pathways towards a technologically enabled next generation system of environmental governance.
Dan Hill
🇬🇧
London
Dan works with residents, businesses, institutions, partners and collaborators on deliverable projects that make fairer, more resilient and friendlier communities and neighbourhoods. He is particularly passionate about genuinely affordable homes, keeping culture and mixed workspace in the city, thriving local centres, bringing nature into everyday life, and demonstrating change in the food system. He's a life-long Londoner.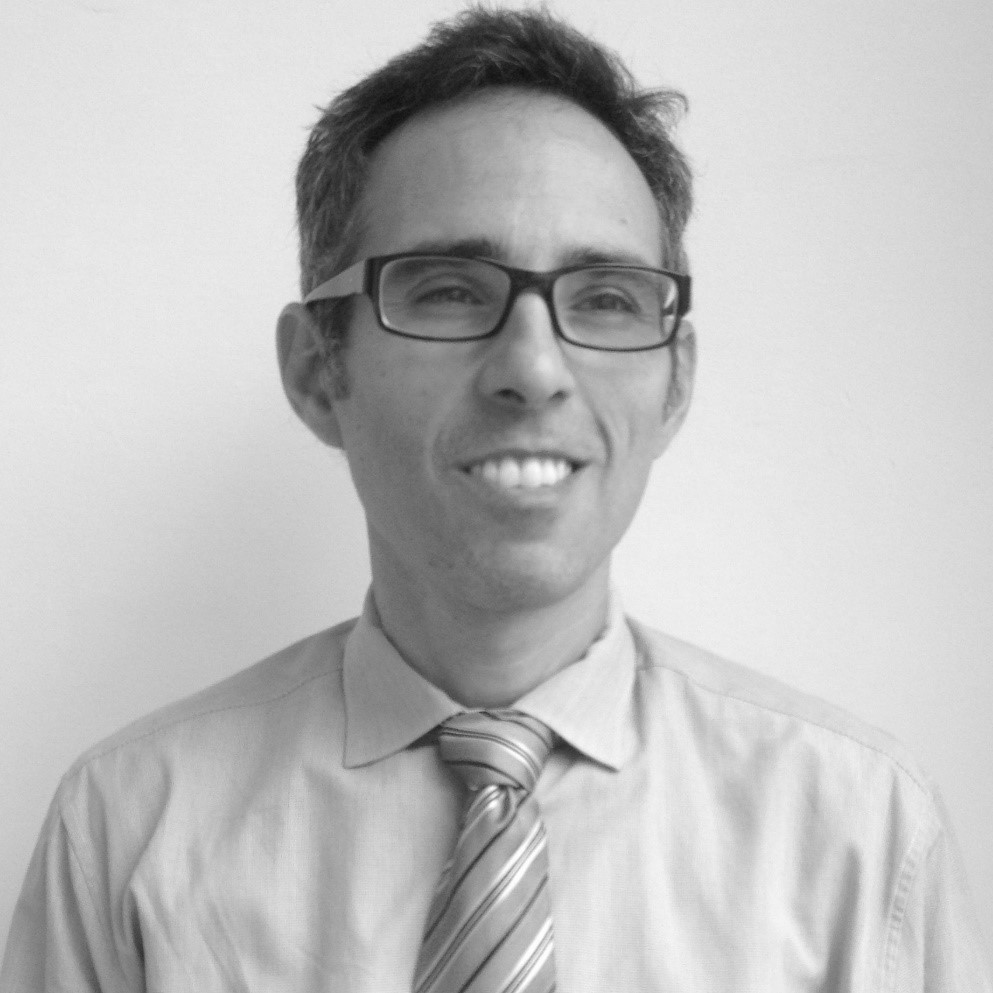 David Brito
🇪🇸
Barcelona
David is an urban planner and engineer that is passionate about making cities more liveable. In his work he has coordinated master planning and public space improvement projects with strong sustainability components, advised cities on the implementation of the New Urban Agenda, and worked on governance and funding models for innovation districts around the world. His work has included roles in several public sector agencies, including leading significant organisational change at one agency in New York. At Dark Matter Labs his work is focused on helping cities get to climate neutrality by 2030.
Doeun Kim
🇰🇷
Seoul
Doeun is in charge of accounting and finance at Dark Matter Labs in South Korea. Before joining Dm as a group accountant, she worked in deal advisory and audit at KPMG. She has a particular strength in financial analysis and business feasibility review in the deal advisory sector, and focuses on presenting directions for corporate growth and development based on these strengths.
Emily Harris
🏴󠁧󠁢󠁳󠁣󠁴󠁿
Scotland
Emily is a Chartered Accountant and a Fellow of the ICAEW. She also holds an MA in Regenerative Economics (Distinction) from Schumacher College and a BSc in Medical Sciences from Imperial College. She originally trained with Deloitte in London and was a manager in their Big Ticket Restructuring Team during the 2008 global financial crisis. For the last 11 years she has been running her own consultancy business which has taken her all over the world and included a number of international CFO positions. Emily is deeply interested in exploring the subjectivity of economic value creation and how the hierarchical interplay of 'use' Vs 'exchange' value manifests at the systemic level. She is committed to challenging the imagined order or our financial and economic systems, with a focus on the role that the accountancy profession might play in catalysing a transition to a more regenerative economy.
Emma Pfeiffer
🇬🇧
London
Emma is a strategic designer at Dark Matter Labs, and an architect by training. She has a particular interest in the overlap between technological and cultural bases for reimagining material life-cycles. Following several years practicing architecture in New York City, between 2017 and 2022 Emma was based at MIT's School of Architecture + Planning as a graduate student, researcher and instructor. More recently, Emma has taught at the Architectural Association School of Architecture.
Eugénie Cartron
🇫🇷
Montpellier
Eugénie is a transition-oriented and mission-driven transdisciplinary designer. Trained in development economics, innovation management, public administration, systems thinking with a background in social innovation design and place-based design, her multifaceted journey converges to contribute to systems change with structural innovation. Combining complexity sense making with strategic visioning, in the past her practice and research have explored systems of poverty and deprivation, sustainable and inclusive urban futures or the development of a design-led framework for missions accelerating systems transitions.

Eunji Kang
🇰🇷
Seoul
🇬🇧
London
Eunji is systems change and experimental products lead at Dark Matter Labs. She is currently based in Seoul Innovation Park, South Korea, on behalf of Dm and leads projects throughout Europe and Asia regions. Her practice uses visual communication and system thinking to identify complex societal challenges which capture collective intelligence in order to develop strategic pathways for the systems change.
Eunsoo Lee
🇰🇷
Seoul
Trained in cultural studies and urban theory, Eunsoo works at the intersection of humanities and technology, pondering ways to insert critical thought into technological practice and technology into humanities research. At Dark Matter Labs, she combines system thinking and critical analysis to curate narratives on societal challenges and possible interventions. Eunsoo has been involved in diverse research and teaching practices in the past, including an MPhil project on urban space and politics in Hong Kong and projects on digital intimacy, the future of work, and alternative education in the Asian region.
Fang-Jui Chang
🇬🇧
London
Fang is a strategic designer at Dark Matter Labs who graduated from the Royal College of Art with an MA in Service Design. She has worked in a design capacity at both the Taiwanese and British governments plus architecture and design consultancies. Along side these roles Fang has also run courses at democracy and public service innovation related events in Asia, Europe, and North America. The main body of her work focused on digital democracy, public service innovation, citizen engagement, collaborative policy and rule making.

Georgia Cameron
🇬🇧
London
Georgia is a policy strategist and innovator at Dark Matter Labs. For over a decade, she has studied, researched and worked at the intersection of law, public policy, organisational strategy and community organisation in Aotearoa New Zealand. She previously practised as an urban planning and environment lawyer, before completing a Masters in Regenerative Economics (with Distinction) from Schumacher College, UK. At Dark Matter Labs, she works on the legal, regulatory, economic and social barriers to cities pursuing climate neutrality by 2030, and possible policy interventions to overcome these.
Gurden Batra
🇩🇪
Berlin
Gurden is a design technologist at Dark Matter Labs and combines different crafts like systems thinking, rapid prototyping, speculative and critical design, data justice and tech materiality together in his practice. He has a background in Computer Science and New Media Design. Gurden has played multi-disciplinary roles in various industries and different sized companies across US, Europe and India.
Györgyi Gálik
🇬🇧 London
With a background in social design, behavioural science and environmental health, Gyorgyi has seventeen years of experience designing and delivering experimental research, innovation and technology design projects in the corporate, governmental and non-governmental sectors. She is the City Transitions Mission Co-Lead at Dark Matter Labs. Previously she worked as the Head of Strategic Partnerships at the UCL Institute for Innovation and Public Purpose and as a Lead Advisor of the Built Environment Team and as the interim Head of Social Innovation at Design Council. Gyorgyi also did a PhD in Innovation Design Engineering at the Royal College of Art in London (focusing on design, systems and climate change).
Hannah Stewart
🇬🇧
Cumbria
Hannah does impact driven research, project management and making to explore what sustainable futures are possible or probable; using artefacts, public engagement, speculative design and action research. Hannah is passionate about design justice, regenerative economies and enabling systemic change – focused on design interventions that consider the 'dark matter' of people and culture as much as data and our made world.

Indy Johar

🇬🇧
London
Indy is an architect by training and a maker by practice, he is a Senior Innovation Associate with the Young Foundation. He, amongst other organisations - co-founded Impact Hub Birmingham and Open Systems Lab, was a member of the RSA's Inclusive Growth Commission and a good growth advisor to the Mayor of London. He is a explorative practitioner in the means of system change & the dark matter design of civic infrastructure finance, outcomes, and governance. Indy is a Director of 00 and Dark Matter Laboratories.

Ivana Stancic

🇩🇰
Copenhagen
🇪🇸
Barcelona
Ivana is a Copenhagen based strategic design partner focused on systems change in urban planning and territorial transition. Her expertise is bridging strategic design and urban planning. To this role she brings more than 10 years research and design lead experience focused on sustainable urban development and future city strategies.

Jack Minchella

🇬🇧
London
Jack is strategic design lead, combining design-thinking, process management & systems strategy. An architect by training, Jack joined the Dark Matter team two years ago and leads on a wide range of strategic research and futures visualisation projects. He has been leading the creation of client-focussed outputs for workshops and senior external partners communication. Jack has extensive experience in social innovation, sustainable urban futures & policy design. As well as co-founding the think-tank In-Between Economies in Copenhagen.

Jason Brown

🇨🇦
Vancouver
Based in Vancouver - Canada, Jason supports and coordinates the internal operations of Dark Matter Labs. A recent International Relations graduate, he is a young and ambitious self-starter who enjoys working in complex environments that require creative innovations, project leadership, and a human centered approach. Jason will be working on our institutional framework, the dark matter of dark matter, that facilitates how we show up as a planetary decentralized organization.

Jayne Engle

🇨🇦
Tiohtià:ke / Montréal
🇺🇸
USA
Jayne has a background in urban and regional planning, policy, development, and governance; philanthropy innovation; and social research and participatory practice. She's worked in diverse societal change contexts around the world and is now a mission co-holder at Dark Matter Labs. Jayne's passionate about futures of cities, infrastructure, and institutions, and is committed to decolonizing systems and opening possibilities for what that can mean. She holds a PhD in Urban Planning, Policy & Design from McGill University where she's an Adjunct Professor. She's currently a Futures Fellow and co-authored the book Sacred Civics: Building Seven Generation Cities.
Jonathan Lapalme
🇨🇦
Tiohtià:ke / Montréal
Jonathan holds a Masters of Science in Design and Urban Ecologies at Parsons The New School for Design in New York. He has been working for more than ten years on various types of urban related challenges and innovations, acting either as a strategic designer, entrepreneur, curator, documentary filmmaker, writer or speaker. Jonathan co-instigated a number of organisations and initiatives to address issues such as chronic vacancy, heritage destruction, biodiversity loss, and lack of regulatory infrastructures, to name a few. Lapalme's work has appeared in a number of magazines, newspapers and museums.
Joost Beunderman
🇬🇧
London
🇳🇱
Amsterdam
Joost is an urbanist, writer and researcher. A director at Project00, he has led on a wide range of projects across the 00 network - from urban regeneration to employment space, from civic venturing to outcomes-focused finance for green infrastructure. He was educated at Utrecht University, University of California-Berkeley and the London School of Economics, and is a fellow of the Royal Society of Arts.
JP King
🇨🇦
Toronto
JP King is an interdisciplinary designer-educator-artist dedicated to creating experimental systems. He collaborates as a thought partner and knowledge translator, transforming complex ideas into compelling learning experiences. With an emphasis on visual communication, JP brings a diverse background, including printmaking, independent publishing, experimental film, storytelling, and coaching. Having quit a PhD, he teaches creative research, regenerative design, and discard culture across institutions.
Leon Seefeld

🇸🇪
Gothenburg
Leon is currently based in Gothenburg. He has been working in social innovation and sustainability consulting for several years, among other things, leading his own consultancy firm for regenerative business model innovation and advising on the B Corp certification. He also worked on large-scale landscape restoration projects through weaving multi-stakeholder processes and social labs. Leon holds a Bachelor's degree in International Business Management and a Master's in Strategic Leadership towards Sustainability. He is now driven by the ambition to leverage finance as a vehicle for systemic transformation.
Linnéa Rönquist
🇸🇪 Malmö
Linnéa is an architect and strategic designer, committed to drive the intangible infrastructuring in society. With experience from across the planet, she uses systems thinking to understand the root causes of emerging symptoms, such as mental ill-health or nutrition decline, to inform the re-coding of their dark matter.
Madelyn Capozzi
🇨🇦
Tiohtià:ke / Montréal
Madelyn uses fiction as a critical design tool to open up possibilities and spark radical departures. Inspired by relational philosophies, her methods are transdisciplinary and highly collaborative. She writes, facilitates participatory processes, and instigates creative experiments at the intersection of deep strategic thinking and design. Her projects have explored such themes as financialization, resource extraction, material economy, and long-termism. Prior to joining DML, Madelyn co-founded Value Collective, an initiative to support work that is valuable, but not profitable. She holds a BFA in Design from Concordia University.
Martin Lorenz
🇩🇪
Hamburg
🇪🇸
Barcelona
Martin is the Visual Conversation Design Lead at Dark Matter Labs. He holds a B.A. in Graphic and Typographic Design from the Royal Academy of Arts (KABK) in The Hague and an M.A. and Ph.D. in Design Research from the University of Barcelona. He is the co-founder of TwoPoints.Net and FlexibleVisualSystems.info and co-author of over 30 books about art and design. Martin has taught Flexible System Design at over a dozen Universities since 2003.
Meggan Collins
🇸🇪 Malmö
Trained as an Architect (ARB) and Urbanist at the Royal Danish Academy of Fine Arts in Copenhagen, Meggan works as a strategic designer at Dark Matter Labs with a strong focus on systemic shifts within urban environments to help build a more sustainable future. As an architect she designs in the threshold between research-based thinking and physical design as a means of dealing with today's societal challenges. Her personal research is focused on urban logistics from the perspective of infrastructure, emerging technologies, and landscapes.
Melissa Watkins
🇳🇱
Amsterdam
Melissa co-holds people processes and care for Dm Netherlands. Inspired by living systems theory, her focus is on designing, building and maintaining social and digital infrastructures that support connection, empowerment, and joy in work.
Michelle Zucker
🇩🇪
Berlin
Michelle brings conceptual, human-centred and first-hand practical experience of what it takes to reimagine governance and organisational forms that work for complex, large-scale social change initiatives. At Dark Matter Labs she co-leads the work on the many-to-many governance component of the Beyond the Rules Project.
Mike Duff
🇪🇸 Girona
Mike is a regenerative systems designer, farmer, masterplanner, and former municipal councillor. He studied Philosophy & Social Psychology, City Design & Social Science, and Architecture & Sustainability. Mike works through the stages of urban design, from visioning, to implementation, and post-occupancy, around the world. He has led trans-disciplinary plans in the areas of urban renewal, [so-called] 'development', post-conflict recovery and more recently post-growth and pre-collapse scenarios. He has co-designed with local communities, marginalised groups, government, donors, the private sector, universities, academia and technologists. He co-directs La Bruguera de Púbol, an eco-retreat centre and Degrowth Living Lab, and teaches on the UAB's MSc in Political Ecology, Degrowth & Ecological Justice, in Barcelona.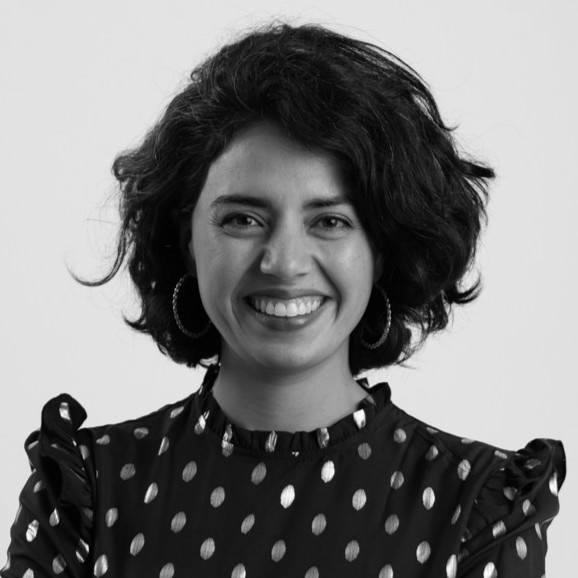 Nasim Forootan
🏴󠁧󠁢󠁳󠁣󠁴󠁿 Edinburgh
Nasim has worked in areas of people, culture and learning for over a decade, she holds an MA in Business and an MSc in International Management from Henley Business School. She is passionate about the intersectionality between people, leadership and the economy and believes in the power of personal and institutional transformation required to change the world. Nasim is also a Landecker Democracy and Humanity in Action Senior Fellow and engages in dialogues about new types of governance, enhancing diversity and embedding a new culture to shape the world for the better.
Oguzhan Yayla
🇩🇪
Berlin
Digital systems architect and engineer with experience in building scalable data infrastructures for startups and organisations in different continents. Oguzhan is co-founder of Lucidminds.ai, a complex system design & analysis company for social, economic, and environmental impact. His recent works focus on planet-focused infrastructure design, data privacy, and adoption of blockchain technologies.
Olaf Lewitz
🇩🇪
Berlin
As Trust Artist, Lover and Coach, Olaf helps us explore the dark matter of Dark Matter Labs: synthesising the structures and processing we need to do our work with as much freedom and creativity as possible, improving learning in the organisation and improving the flow of decisions, relationships and value creation.
Oliver Burgess

🇬🇧
London
Oliver is a strategic designer - combining user experience design and systems thinking to work on systems level problems for sustainable urban futures. He has degrees in Engineering from the University of Cambridge and Product Design from the Royal College of Art. He has experience in physical product design and manufacturing engineering - specifically in the areas of a circular economy and zero carbon energy transition - as well as in clean-tech innovation and consulting.

Raj Kalia

🇬🇧
London
Raj is co-lead of Capital and Investments at Dark Matter Labs, and works across different sectors and cities to develop the financial instruments and mechanisms that are needed to build the novel infrastructures required for our cities in the 21st century. His work includes the valuation of analysis of natural capital. With 25+ years of international experience in senior capital markets and asset management roles at global banks, Raj managed over $8.0bn in structured finance securitisations and derivatives. He developed new markets and structured financing and indexed instruments for hedge fund strategies. At Deutsche Bank in New York and London, he helped build the bank's hedge fund financing / origination as European head of Structured Funds & Derivatives Group, in Frankfurt as head of FI Risk Advisory Group. At WestLB, he led the bank's balance sheet hedge fund investment group and CLO securitisations.

Rob de Jong

🇳🇱
Amsterdam
Rob is company co-holder for Dm Netherlands, responsible for its "hard" operations and its governance. He holds an MA In Modern Languages from Cambridge University, an MSc in Politics with Sociology from the University of London, and an MBA from the International Management Institute affiliated to the University of Geneva. He has previously worked in project, programme and service management in industry and local government. His real passion, however, is to enable humans to reach their fullest potential, working as a social entrepreneur in a disabling world, as a therapeutic counsellor, and as an educator. With Dm he can combine all his experiences within a unique role in a unique organisation, to build a strong, safe and caring platform that frees our humans to soar aloft in pursuit of their hopes, dreams and missions, and to catch them if ever they should fall.

Romy Snijders

🇳🇱
Amsterdam
Romy is a multidisciplinary designer using system thinking, design research and speculative design to work towards social and environmental sustainability. She holds a BSc Industrial Design from the Delft University of Technology and a MA/MSc Global Innovation Design from the Royal College of Art and Imperial College London. A very holistic approach is applied in her work, because she strongly believes that everything is interconnected. Romy is passionate about challenging people's understanding of the world to shape a positive future.

Shuyang Lin

🇬🇧
London
Shuyang has spent that last decade rearchitecting channels for democracy and technology to support each other. She has a passion for building consensus on a large scale through opinions that bridges divisive groups. Her specialty is designing interactions and discovering elegant solutions through an iterative process of creating and testing prototypes that paints the future of digital democracy. At Dark Matter Labs, Shuyang spearheads AI research and crafts system demonstrators using democratic technologies.

Simon Höher

🇩🇪
Berlin
Simon is Systems Change Lead at Dark Matter Labs and passionate about creating just transformation processes with purpose-driven organizations. In his work he explores patterns of urban governance, public innovation, and digital transformation. Simon holds a background in sociology, political science, philosophy and economics with a specific focus on systems theory. He has been working on innovation and transformation processes with public, private and civic organizations for over a decade and is (occasional) visiting lecturer at the Faculty for Social Design at the University of Applied Arts in Vienna.

Sofia Valentini
🇳🇱
Amsterdam
Sofia Valentini is based in Amsterdam and has a background in Architecture and Masters from TU Delft and Wageningen in Metropolitan Analysis, Design and Engineering. Her field of work is on urban data analysis, sustainability, spatial strategies and data visualization. She has professional experience in working with GIS databases to analyze spatial data, as well as landscape architecture design. Sofia is driven by the ambition to analyze and solve complex urbanism related problems through the lenses of spatial planning.

Steven Bland
🇿🇦
Johannesburg
Steven is a strategic process facilitator, advisor and researcher working at the intersections of climate, cities, innovation, nature, and air quality. At Dm, he works in the Cities Transitions team designing and implementing strategic processes to support local governments and their partners to scale and speed up their efforts towards a climate-safe future.Steven has worked closely with municipalities and businesses in South Africa, Tanzania, the UK, Uganda, and Sweden.

Tanya Chung-Tiam-Fook
🇨🇦
Tiohtià:ke / Montréal
Tanya is deeply engaged in Indigenous, environmental, transdisciplinary and intercultural approaches to research, land relationships and regeneration, climate resilience, innovation, education, health and mental wellness, and placekeeping. She is passionate about reciprocal, collaborative and intergenerational pathways for learning and knowledge sharing, teaching, co-creation, healing, action, and partnerships in her roles within project and research leadership, academia, advising, mental wellness, and community engagement. Tanya's Akawaio and mixed ancestry from Guyana and the Netherlands, combined with interdisciplinary and international experiences, enable her to bring intercultural and multifaceted perspectives and sensibilities to her work. She holds a PhD in Environmental Studies, postdoctoral fellowships in community climate adaptation and Indigenous health, an MA in International Development Studies, and a diploma in psychodynamic psychotherapy.

Theo Campbell
🇫🇷
Paris
Theo is a social worker at heart but has always had an interest in technology and how it can be used for social change. He studied a Bachelor of social work at Flinders University in Adelaide Australia and has had a broad range of experience from co-founding a non profit, owning and running a bar and live music venue to working in local government. More recently he has been working in homelessness and harm reduction services in London and Paris as a social worker and data analyst. After learning Python for data analysis he discovered his interest for coding and began building websites for friends and personal projects.

Thomas Theodore
🇬🇧
London
Thomas is a writer and musician from East London. He uses his experience in journalism and creative direction to provide support around research, storytelling and legibility. He has a degree in Philosophy, Politics and Economics from Oxford University and is slowly learning 3D animation.
Tom Beresford
🇬🇧
London
Tom is a public sector researcher and innovation specialist. He has led a range of research, innovation and system change projects, working with providers of public services, charitable organisations, local authorities and international government agencies, across diverse contexts from Doncaster to Sub-Saharan Africa, London to Australia. Tom's work has tended towards place-based approaches, investing in the mobilisation of broad and deep coalitions across services, communities and industries.
Vlad Afanasiev

🇩🇪
Berlin
Vlad is a strategic designer and researcher, with a focus on urban and environmental governance, the use of forecasting technics, predictive simulation and modelling. Prior to joining Dark Matter he was part of The Terraforming research program and worked on region and nation-scale strategic projects across Ukraine related to territorial development and decentralized governance. He currently serves as a City & Technology program tutor at IAAC in Barcelona.
Zehra Zaidi

🇬🇧
London
Zehra brings policy, governance and legal/regulatory specialisms. She has 15 years of experience in legal reform, and programmes and policy design in international development working with international and multilateral organisations, as well as sovereign governments. Zehra has also worked as a Senior Adviser to the Rt Hon Andrew Mitchell MP when he was the UK Shadow Secretary of State for International Development and has experience of working across several Whitehall departments. She started her career as a competition and regulatory lawyer for a global law firm. In her spare time, she supports humanitarian work in conflict zones, and projects on social justice and diversity.
We're a distributed team with presence around the world.

Netherlands
Dark Matter Laboratories B.V.
Pakhuis de Zwijger
Piet Heinkade 181K
1019 HC Amsterdam

KvK number: 75174405

United Kingdom
Dark Matter Laboratories Limited
217 Mare Street
London, E8 3QE

Company number: 13294211

Canada
Laboratoires de Matière sombre / Dark Matter LabsOrganisation à but non-lucratif canadien / Canadian not-for-profit
1755 Rue Saint-Patrick app C-403
Montréal (Québec), H3K 3G9
Numéro de l'organisation / Corporation number: 1196376-7

South Korea
주식회사 다크매터랩스코리아 / Dark Matter Labs Korea Co., Ltd
#301, Pyeongtaek 5-ro 20beon-gil 8,
Pyeongtaek-si, Gyeonggi-do, 17902

경기도 평택시 평택5로 20번길 8, 301호, 우편번호 17902
사업자등록증: 808-88-01717

Sweden
Mörk Materia Laboratoriet AB / Dark Matter Labs Sweden
Östergatan 1
211 25 Malmö
Registration number: 559305-1047